Winux Tours

& Travels

has been established to provide its clients with a complete travel management service. The company was founded by directors of the Winux Group, an international company with a global business client and contact base.

The founders and employees of Winux Travels Travel are experienced travelers and travel professionals who are knowledgeable, capable and passionate about the products and services Winux Travels can offer.

Winux Travels endeavors to distinguish itself as a specialist in the field of business travel and to be recognized for offering exceptional service and anticipating the needs and desires of its clients.

By providing a professional and first class service this will enable not only those who receive service, but those who provide it to enjoy and experience the product.
Our

Mission

To create and provide a total Travel Management Package in terms of providing comprehensive and professionally effective service at minimum cost to the customer, using and utilizing the best available resources and technology. Also to nurture a work culture and environment internally and externally which promotes total commitment and growth. Thus becoming the largest and the most reliable Travel Organization in the region setting standards in the industry for professionalism and reliability to the customer
Our

Itinerary

The itineraries for any trips booked through the Galileo system are available at View Trip (

http://www.viewtrip.com/

). Once your booking has been confirmed we will inform you of your reservation number, which is required to access this service. Itineraries for other travel services not booked through our Galileo system will also be provided with confirmation and receipt of payment.
Management

Reports

Monthly management reports can be provided on request. If you require this service please contact us with your preferences to enable us to produce a proposal. Garments Buying Members Directory Bangladesh
Below Are Our Most Popular Services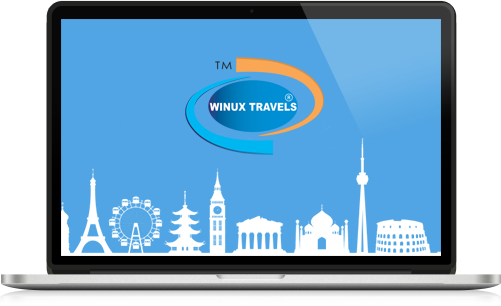 Get started

with Winux Travels

Winux Travels & Tours is a Tour Operator and Travel Agency being managed by a team of professionals with several years of experience in the field of Tours & Travel trade and in the field of hospitality in Bangladesh.
1

+120 Premium tours

2

+1000 Customers

3

H24 Support
Know about us